CALIFORNIA BRANDY FLIGHT
A selection of our California Brandies including Argonaut and Germain-Robin.
ARGONAUT FLIGHT
Experience The Claim, an exceedingly rare Brandy showcasing Cabernet Sauvignon, and Argonaut's Speculator, Fat Thumb, and Saloon Strength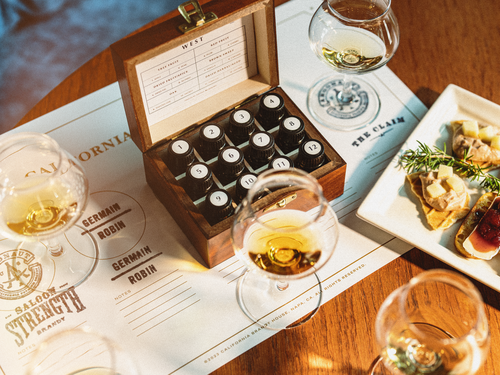 Brandy & Bites
Elevate your senses with a California Brandy Sensory Experience. Learn to taste, and enjoy, like a pro with aroma kits, culinary pairings, and an exclusive California Brandy flight.

This experience must be booked online and is only available during limited times Wednesday-Sunday.
Argonaut Chocolates
Compliment your California Brandy tasting with bespoke chocolates. Our chocolates are made with Argonaut California Brandy and are inspired by classic Brandy cocktails for your indulgence.

Elevate any brandy tasting by adding Argonaut Chocolates when you book your reservation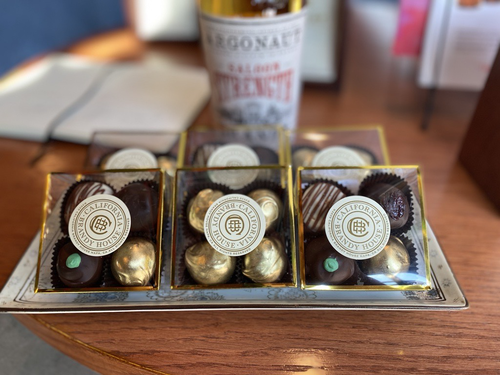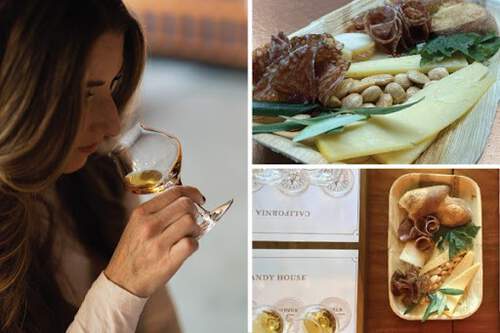 Cheese & Charcuterie Pairing
Experience Cheese and Charcuterie like never before, with California Brandy. Our Cheese and Charcuterie board is thoughtfully curated by our team from local Napa purveyors to pair perfectly with the unique flavors of Argonaut and Germain-Robin brandy.
Tasting Room Hours
Wednesday - Sunday | 12:00PM - 7:00PM
1300 1st St Suite 309, Napa, CA 94559
Special Hours
Closed Easter Sunday
Closed Thanksgiving Eve
Closed Thanksgiving
Fridays & Saturdays | Open Until 8:00PM
Christmas Eve | Open Until 4:00PM
New Year's Eve | Open Until 4:00PM

Black Friday Flight Offer: Valid for all flights offered at the California Brandy House. Offer valid on 11/24/2023 only. Offered by California Brandy House, 1300 1st St Suite 309, Napa, CA 94559.

Bottle Engraving Offer: Valid for 50% off bottle engravings at the California Brandy House. To redeem offer, select custom bottle engraving during reservation booking and enter discount code: ENGRAVEBLACKFRIDAY at checkout. Offer valid on 11/24/2023 only. Offered by California Brandy House, 1300 1st St Suite 309, Napa, CA 94559.

Cannot be combined with any other offer Void where prohibited 21+ users only